Join the Quantic Corry team at IMS (International Microwave Symposium) 2023, a flagship event dedicated to all things microwaves & RF. This week will also include the IEEE MTT-S Radio Frequency Integrated Circuits Symposium (RFIC) and the Automatic Radio Frequency Techniques Group (ARFTG). The event will be held from June 11-16th in San Diego, CA.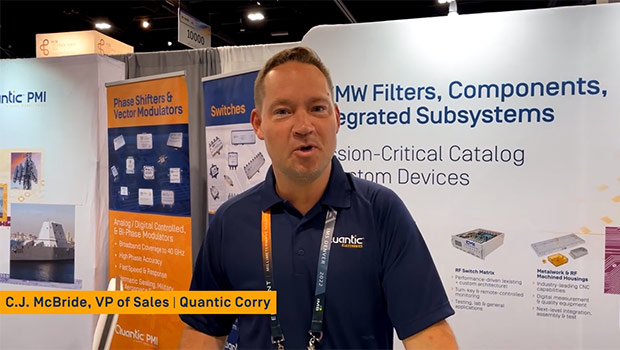 Meet Up at Booth 1947
Find Your RF Product with Industry Veteran C.J. McBride
Take a peek at our product line and meet CJ in this video from a previous conference. Ask him a question or let him know you will be at the conference and would like to connect.
Featured RF Products at IMS 2023