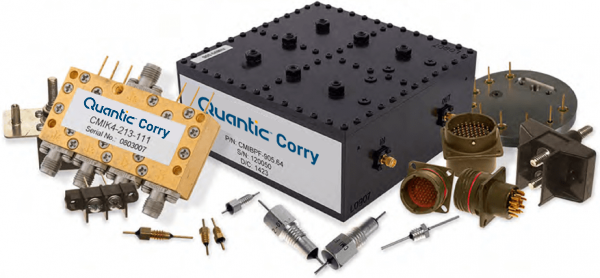 Quantic Corry was founded more than 50 years ago to serve the Aerospace, Defense, Medical, Communications, and Specialty Test industries. Today, we excel in the design and delivery of RF/Microwave (RFMW) filters and RF switching products that balance challenging requirements for broadband, high-power performance with small and lightweight form factors. Nimble and responsive, the Quantic Corry engineering team engages directly with our customers at the engineer-to-engineer level to chart the path to your solution even under the most demanding timetable. As a Quantic Electronics company, we're part of an extended engineering ecosystem and powerful supply chain, defining a competitive advantage that extends to every Quantic Corry customer. 
Packaging: Our ceramic capacitors are available in a range of mechanical packages, including bolt-in, solder-in and filter plate arrays. 

Filter Designs: Discreet component filters, cavity, comb, helical and ceramic-based filters

Filter Circuit Types:  Bandpass, notch, low and high pass, and combination
Quantic Corry's product offerings include RF/Microwave Filters, Diplexers, Multiplexers, Low Noise Amplifiers, Power Amplifiers, RF Switches, Couplers, Power Dividers, Waveguide Components and Configurable RF Switch Matrices. We offer cost-effective customized solutions in a wide range of RF and Microwave Components and Subsystems.
Quantic Corry Quality Statement
At Quantic Corry, our goal is to provide uncommon value to our customers and to be known as the best in the industries we serve. Our systematic approach to accomplish this is to out-perform our competitors, in every little thing we do, especially in the following major areas:

over customer service, understanding customer wants and needs.

on-time and with quality,meeting or exceeding customer requirements.

culture with an unrelenting drive to monitor performance and continually affect process improvements in all parts of the business.

to make our products indispensable to our customers.
"Productivity and efficiency can be achieved only step by step with sustained hard work, relentless attention to details and insistence on the highest standards of quality and performance."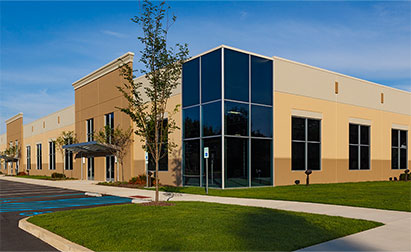 Our 25,000 square foot facility houses office-based personnel, ceramic component manufacture, and assembly operations. The facility was designed and equipped to optimize cleanliness, organization, and process control.
Over 50 Years of RF Innovation