High Power Broadband Diplexers
Quantic Corry now carries CMIDX Series broadband diplexers. Our high-power broadband diplexers are compact in size and capable of handling input power of up to 150 watts, and the low and high passbands can be customized to your specifications. You can also customize temperature range, heat sink requirements, and input power for each application. They offer constant VSRW through the band and the cross over region as well as temperature stability across the frequency band.

Our CMIDX Series broadband diplexers also feature:
An impedance of 50 Ω
A customizable passband frequency range of 2-6 GHz or 8-18 GHz
N-Female connectors
A rejection band attenuation of 40 dB MIN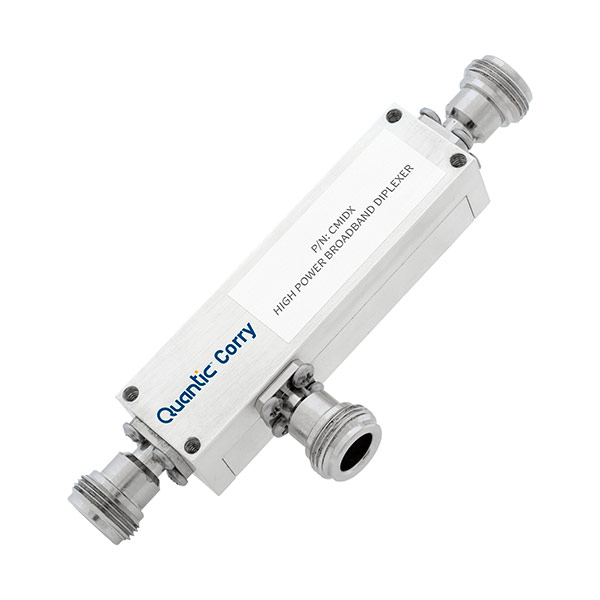 Need an Estimate?
Have Questions?

Obsessed with Service
Exceeding Expectations
Relentless in Performance
With Indispensable Innovation
…for over 40 years.